March 2020 Age of Sigmar Tournament
February 19 2020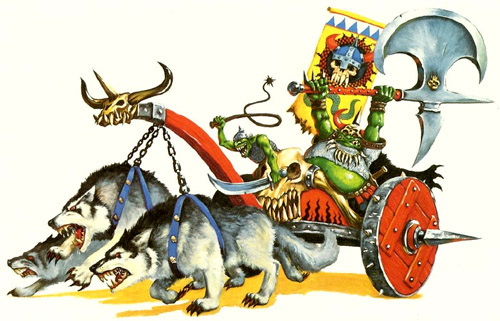 Get ready to battle in

Aqshy, The Realm of Fire,

on March 28th, 2020!
Entry Fee:
$10.00 per player
Times :
10:00 am - 5:00 pm (See "Schedule" below)
1.)Blood And Glory - P.312 - Core Rulebook
2.)Total Conquest - P.59 - General's Handbook 2019
3.) Duality of Death - P.60 - Core Rulebook 2019
All realm abilities and spells can be found in the Core Rulebook P.255 and the Malign Sorcery Book P.75.
Publications in Use :
The General's Handbook 2019 and all current Warhammer Age Of Sigmar revision publications and war scrolls from Games workshop including Black Library, forge world, The Games Workshop Website and White Dwarf Magazine pertaining to your army.
10:00 am
Monster Hobbies doors open
10:30 am
Welcome briefing
10:45 pm - 12:15 pm
Game #1
12:15 - 1:15 pm
Lunch Break
1:15 pm - 2:45 pm
Game #2
3:00 pm - 4:30 pm
Game #3
4:30 pm- 5:00 pm
Awards Ceremony
5:00 pm
Tournament Wrap-up
6:00 pm
Monster Hobbies closes
Will you join the battle?
Please phone the store to reserve your space or leave a comment below to let us know you will be there.
High River, Alberta, Canada
Comments